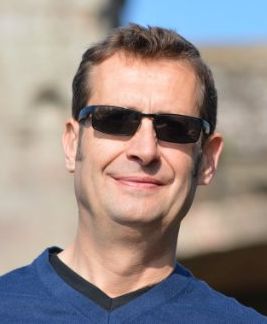 Andrew Mark Sewell – Producer
Andrew Mark Sewell has worked as a producer, director, executive producer and broadcast executive. Throughout his career he has been responsible for packaging, developing and producing a number of independent films, radio dramas, documentaries and events.
An experienced independent filmmaker, Sewell counts among his credits the critically acclaimed Mrs. Palfrey at the Claremont, which starred Joan Plowright and Rupert Friend; psychosexual horror film The Cuckoo in the Clock, introducing Jacob James; and Roundabout, a supernatural thriller starring Annie Briggs. He is currently in pre-production on his next film, the psychological thriller Exit Thread.
Sewell is a respected radio drama producer/director and his numerous credits include the long-running Bake's 7 audio series for BBC Radio 4 Extra, along with the critically acclaimed BBC Radio 4 dramatizations of Ray Bradbury's The Martian Chronicles starring Derek Jacobi and Hayley Atwell (Best Drama Special, 2015 International Radio Program Competition), and Sumia Sukkar's The Boy From Aleppo Who Painted The War, set against the background of the Syria crisis.
Currently Sewell is Executive Producer on the much anticipated television reboot of the classic cult science fiction series Blake's 7 in partnership with US TV studio, Georgeville TV (The After, Sense8). Other credits include the UKTV simulcast event Haunted (shortlisted for the Montreux e-Rose), the documentaries Famous Monster, Barcelona Burnout, and Echoes of the Past, and Tim Arnold's theatre rock-show Sonnet 155: Live.