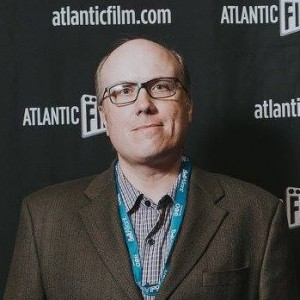 Paul Andrew Kimball – Writer / Producer / Director
After winning multiple scholarships and awards, Paul Kimball graduated from Acadia with an Honours degree in History and Political Science in 1989, and from Dalhousie with a law degree in 1992. Paul is a former Program Administrator for Film and Creative Industries Nova Scotia, a consultant for Salter Street Films (where he was involved in the creation of the Independent Film Channel), and a film industry consultant for the governments of Prince Edward Island and Newfoundland.
He has written, directed, and produced a wide variety of programming for television, including the television series The Classical Now and Ghost Cases, and the documentaries Best Evidence: Top 10 UFO Sightings, Stanton T. Friedman is Real, Do You Believe in Majic, Fields of Fear, The New Light Experience of Henry Alline, and Denise Djokic: Seven Days and Seven Nights. He adapted and produced the drama special Julius Caesar for Bravo in 2000, and produced the 2002 Canadian indie feature film Dying Fall. His second feature film, The Cuckoo in the Clock, was released in October 2014, and his third feature film, the science-fiction drama Roundabout, is due for wide release in August 2015. Paul has also directed and produced a wide range of theatrical productions, including Marat / Sade, Macbeth, and his own sci-fi thriller, Doing Time, which he co-wrote with American author Mac Tonnies. His first book, The Other Side of Truth, was published in 2012.
Paul is a past president of the Nova Scotia Film and Television Producers' Association, a former member of the Province of Nova Scotia's Film Advisory Committee, and was a founding member of the Motion Picture Industry Association of Nova Scotia.